The Fluid Interview

Originally printed in Spinal Jaundice #2 – 1987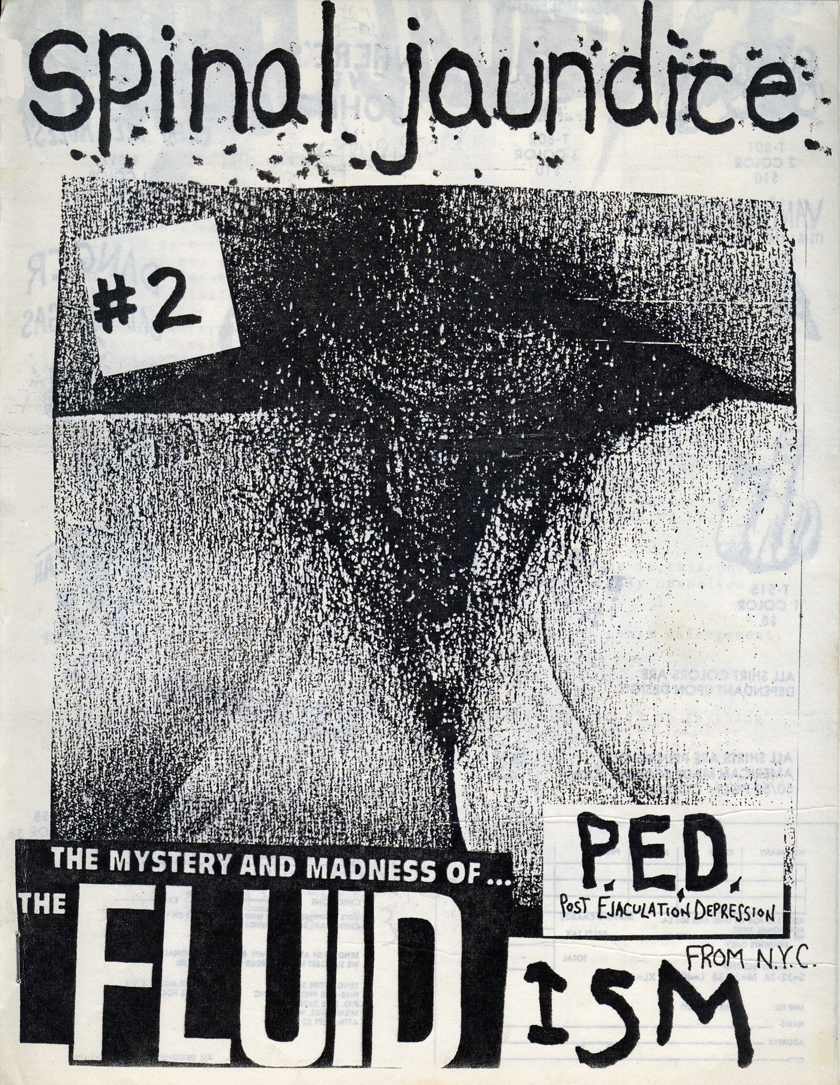 The Fluid is a powerful punk (?) band from Denver with a diverse edge. In other words, they kick some serious buttocks so buy their shit unless…Interview with John Robinson, vocalist.

MJ: So how's about a band history?
JR: Well, we had all known each other for about 5 years, Gary and James were in White Trash, Ricky and Matt were in The Frantix. They eventually disbanded but still jammed together. They were looking for a vocalist and I came in and it just clicked.

MJ: How would you describe your music?
JR: I guess the only category you could really use is just straightforward rock and roll. Some descriptions that could apply might include raw or bone-crushing. But just basically rock and roll.

MJ: What other local bands do you like?
JR: Last year had some real good bands emerge, like Brother Rat were really good and so were the Soul Merchants. Both of those bands are defunct now though. Acid Ranch is another good one and Happy World is great too. But the scene has like slowed down quite a bit. Now there's not many places to play and that's a problem for us.

MJ: Who, if anyone, was an influence?
JR: Yeah, there were some. I pretty much knew when I was 8 that I wanted to be in a band. I listened primarily to The Stones, Iggy Pop and Alice Cooper. The other guys might have been influenced by Aerosmith or even something as contemporary as The Ramones. But we still were all in the hardcore scene.

MJ: What do you think about the entire "thrash" thing?
JR: It definitely has its place. But it's pretty much burned itself out. I mean if you can play fast, and stay on top of it and it's what you want to do, then go ahead. But I think it's become kinda generic and it's all been done. Now there are a lot of similar bands. I mean within this realm, where else can you go?

MJ: What vinyl or whatever do you have out?
JR: Our first LP, "Punch N' Judy" is one, plus some songs from the Littleton Town Hall basement shows are on some tapes but I don't even know if those are still around. We've also got a song on the first Capitol Hillbillies compilation. And, we got a good offer from a German label about them licensing our first album with a different cover.

MJ: Is there any word on new stuff?
JR: We wrote a lot of new songs and we've got 9 songs so far that will definitely be on the new album. It's pretty much in the same vein as what we were doing last year. This time we're going to concentrate on sound quality and get the sound as good as we can. There is also a new video in progress by the same guy who did the "You" video. That's already in the works with all kinds of different footage and shit. A general completion time I would say would be in the fall. But that's real general because there is a possibility that we record our new album in Minneapolis with Grant Hart of Husker Du producing. But if we decide not to go that way then we'll record and mix it right here.