The Misfits

Halloween – 2002

My friend's graphic arts company, Brainstorm Studios, was chosen to design the ad campaign for The House Of Horrors, the haunted house created by death-punk legends The Misfits in New Jersey. Brainstorm already specialized in Halloween-themed graphics, so this was right up their alley. I was just kind of there, I wanted to work and I agreed to be the 'model' in the poster for The House Of Horrors.
So, my day-long job of creepiness began. I had to wear this sick mask with gooey, matted hair and put on these ancient-looking ragged clothes. Paint was then artfully applied to the mask and the clothes were covered with dirt and mud. I also had on these clumpy latex hands. However, I had to draw the line when the guys said they intended to put live leeches onto the mask. I looked at these things, which were all attacking each other in their container, and just said aw, hell no. I hadn't gone into this process particularly in the mood for beer, but it quickly became a must.

A few hours later, I was fully transformed into The House Of Horrors 'spokesperson' and was totally sick looking. Then I had to 'act' a little bit, trying out various morbid stances. Once the photographs were taken, that was it for me. Time to hit the showers.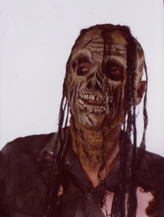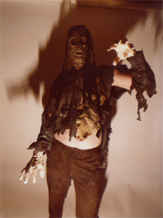 Having provided the focal point of the layout, Brainstorm got busy and meticulously crafted the finished artwork for all things House Of Horrors related.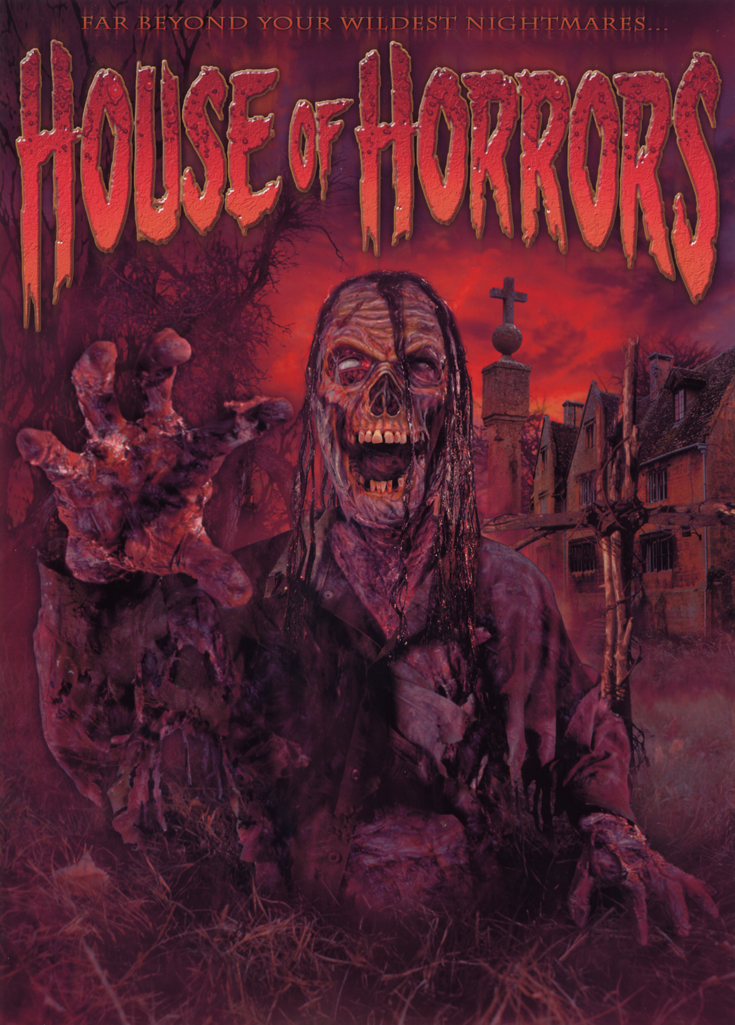 So anyway, then The Misfits (at this point including Jerry Only, Dez Cadena and Marky Ramone) played at the Ogden Theatre in Denver. Whereupon I got my House Of Horrors poster autographed by all of them. Goodnight!