M/SR Interview

Originally printed in Spinal Jaundice #4 – 1988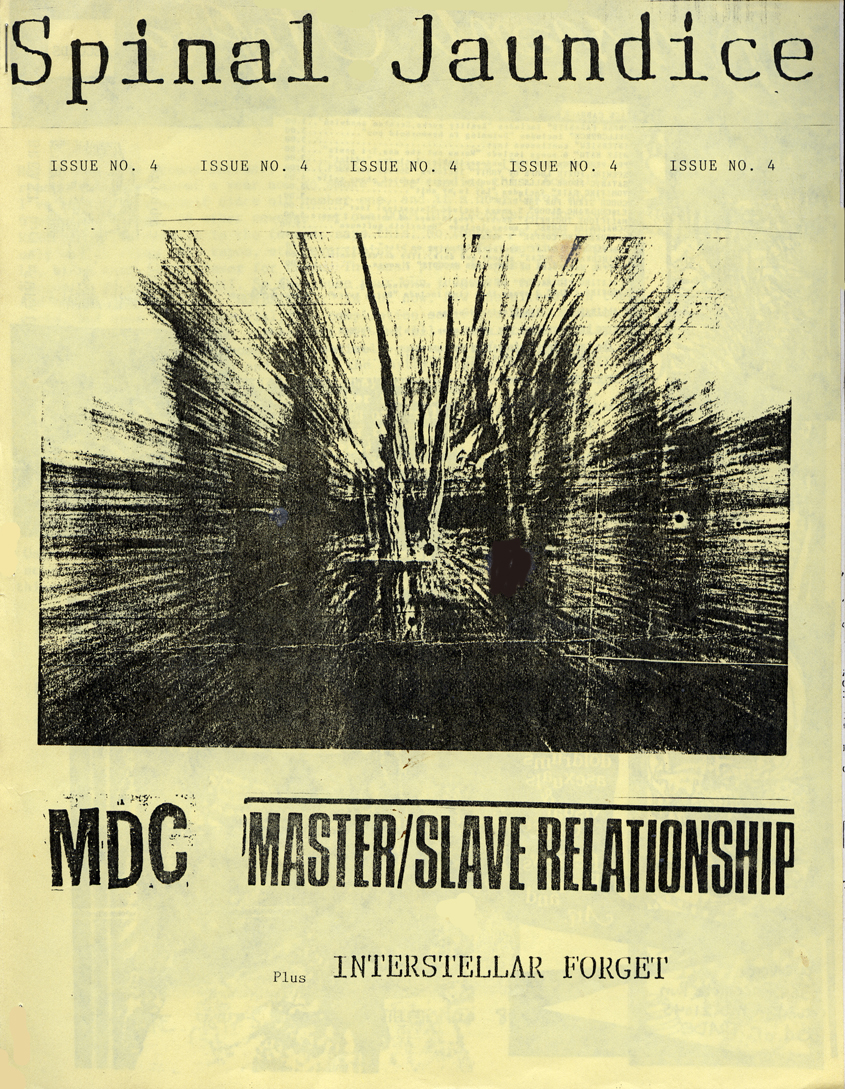 Master/Slave Relationship has top-notch material always, and highly recommended compilation work as well. Interview with Debbie Jaffe.

MJ: What's the current status, personnel of M/SR?
DJ: At this point, M/SR consists of only me.

MJ: How about your other projects?
DJ: Besides M/SR, I work with Hal McGee as Viscera. We've done quite a few tape releases, the first one in 1984. I love photography and am currently working on a set of some of my work in that area – it should be released by early summer. Of course, as many of you already know, I release sporadically various photos, either alone or incorporated into graphics I design. I love graphic design – I'm very much into visual aspects of art, music, etc. There will be an M/SR video someday soon, but I haven't had time to work on it, with all the other projects in the works.

MJ: Do you have a 'theme,' maybe similar to The Haters 'multi dimensional thinking'?"
DJ: No. Some people would say I use sex as a theme, but really if you read my lyrics you would find a lot of songs having very little to do with sex. I can appreciate Larsen's use of nonsensical dada imagery and have been very influenced by dada myself, but I've let that side of me go wild in more of the Viscera songs than M/SR.

MJ: Is M/SR at all a touring outfit?
DJ: I've never done a live performance as M/SR. I'm giving thought to the idea of doing a radio station tour, giving live interviews on the air perhaps on the east coast. I know several people out there who have expressed interests in having me visit their studio for a chat!

MJ: How would you describe your music, or do you prefer 'beyond analysis'?
DJ: I know my music could be considered 'difficult to listen to.' But I never really think of it that way when I set out to record. I do what I do and I love it. Interpretation is up to each individual who listens.

MJ: What are your inspirations, influences for your work?
DJ: I love listening to music that moves me. Or watching a film that won't leave my mind after it's over. There are these certain beautiful pleasures in life that I absolutely love. My influences range from Lemon Kittens to Louis Prima to Patti Smith to Metabolist…

MJ: Your favorite M/SR release?
DJ: The RRRecords LP "This Lubricious Love" and "Darkness." But I love them all!

MJ: Would you be comfortable with somewhat major label development?
DJ: Yes. But I would probably be nauseated at the bullshit I would encounter.