Ism Interview

Originally printed in Spinal Jaundice #2 – 1987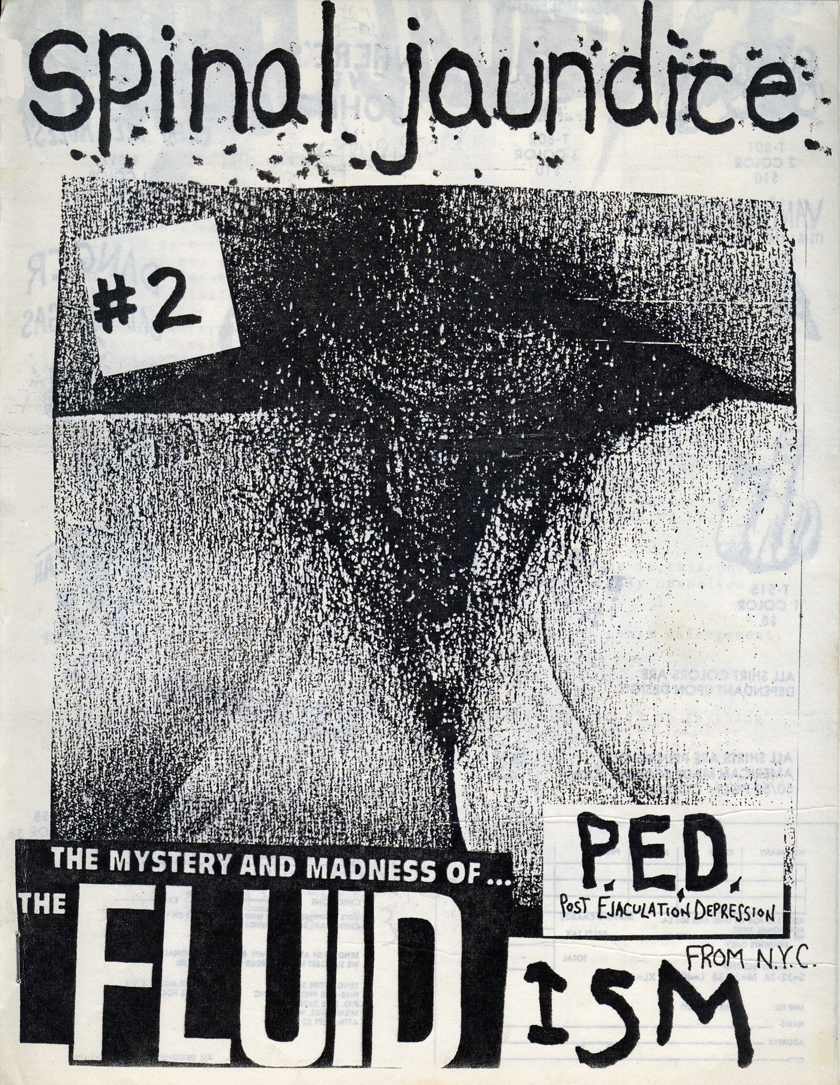 Ism. Ism. Ism. Ism. Metabolism. Terrorism. Interview with Jism. Got it? I like predict ¼…

MJ: How's about a brief band history?
Jism: Ism has been in existence since 1982. Mark Reres – guitar and vocals, Steve Scianablo – bass, Larry Ray – drums and vocals, Jism – vocals, piano/organ.

MJ: Do you have any new LP plans?
Jism: "Rotten To The Core Vol. 2" featuring 2 new Ism songs along with a host of other NYC bands, plus a new ISM LP called "Sophmore Jinx" out before the end of the year.

MJ: What caused the diverse musical change between albums?
Jism: We've done all we could with hardcore and our right-wing political views. The new LP is a total 360 degrees from our previous efforts.

MJ: Do you plan or hope to tour around the country?
Jism: Only if there was a guaranteed sex orgy every night. And not without a "hit" LP/song.

MJ: How do you feel about images of urinating corpses?
Jism: Believe me – you don't want to know.

MJ: Which of your albums do you think is your best?
Jism: Our 5th LP which will be released before 1990.

MJ: What would you do if someone went around putting pictures of their teeth over your record covers?
Jism: I'd sit home and cry all fuckin night.

MJ: What, if anything, does Ism mean?
Jism: Ism, pronounced Iz-em, is a state of being. Look it up in the dickshunary.

MJ: Anything else?
Jism: The sun sometimes shines on the mountain tip. If you know what I mean.