Flux Of Pink Indians Interview

Originally printed in Spinal Jaundice #1 – 1987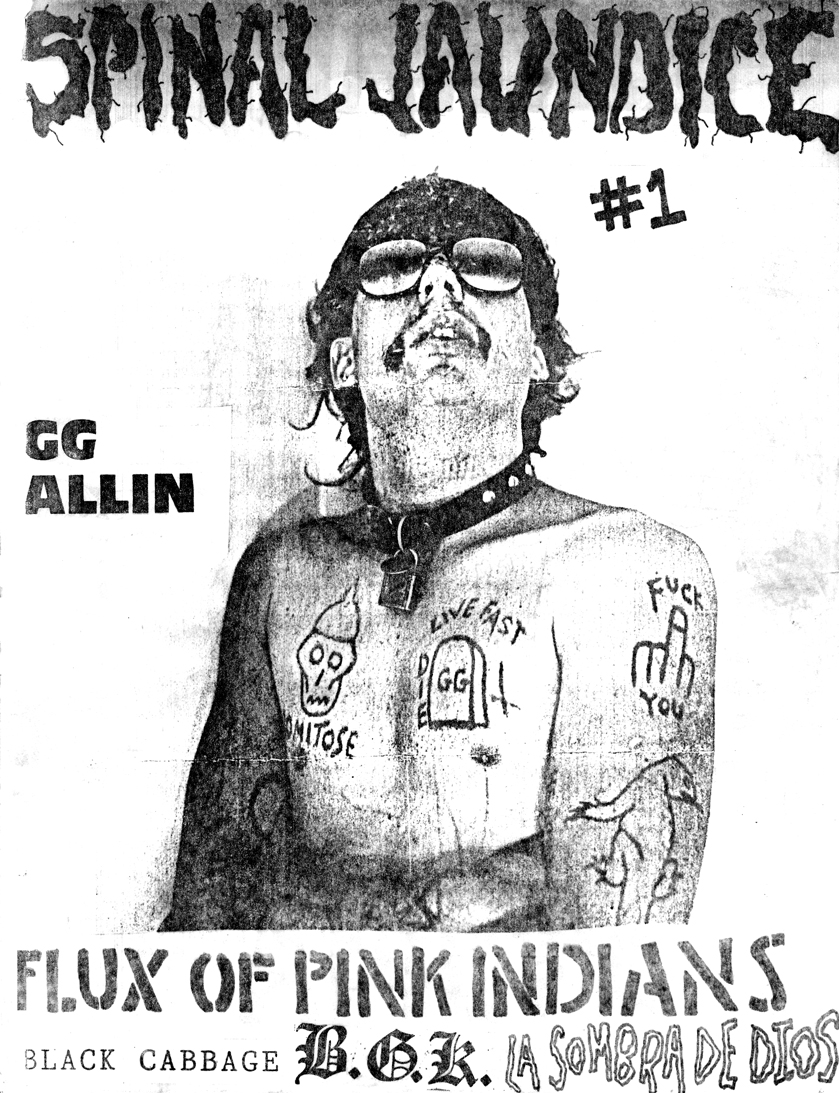 Flux of Pink Indians or as they were "Flux" on their latest album are probably the best UK-pacifist band around. This interview took place over the phone with Derek Birkett (aka Smuff) the bass player.

MJ: Who are the current members of Flux?
DB: Martin – drums, Paul – drums, Kevin – drums, Colin – vocals, Einar – trumpet, Ijman – percussion, Ray – keyboard and guitar. There's 14 people in all.

MJ: Have you done any recent touring?
DB: We've done a couple of shows in London, we also have 5 dates in Europe coming up beginning May 26. Plus we have 15-20 shows scheduled in the U.S. The promoter is still in the process so as of now we don't know where they will be.

MJ: What releases do you have out, still available or reissued?
DB: Our entire catalog has been reissued. "Strive to Survive Causing the Least Suffering Possible" LP, "The Fucking Cunts Treat Us Like Pricks" double LP, "Neu Smell" 7", "Taking a Liberty" 7", and now both of our singles have been pressed on a 12".

MJ: Tell us a little bit about your latest LP, "The Uncarved Block."
DB: We had stopped a couple of years to assess where we were at, and we decided that there was no need to stop. Kind of like a retrospect really, and the result was "The Uncarved Block." We never really considered ourselves a hardcore band. The "Strive to Survive" album somewhat fell into that category, but the new one's not at all.

MJ: Which of your releases is your personal favorite?
DB: My personal favorite is "Taking a Liberty."

MJ: Do you feel that in the area you live you have the chance to express yourself as a band?
DB: Yes, very much so. Whether it be gigs or whatever, people are generally very supportive.

MJ: As of now, do you have plans to release more material?
DB: Yes, we have a new 12" and a new LP. They both should be out in about 5-6 weeks. The 12" is going to be called "Vision." The LP doesn't have a title as of yet.

MJ: Digging back, do you think there were some similarities between The Epileptics, an early prototype of Flux?
DB: Well, the older you get, the more you feel, I suppose. But there was a similar statement.

MJ: What bands, if any, would you compare yourselves to?
DB: Billy Bragg, Conflict, Chumbawamba.

MJ: What bands would you say you admired their work?
DB: Crass. Their "10 Notes" album comes to mind.

MJ: Any closing comments?
DB: Well, just like the premise of the last LP, people should share and stand together.